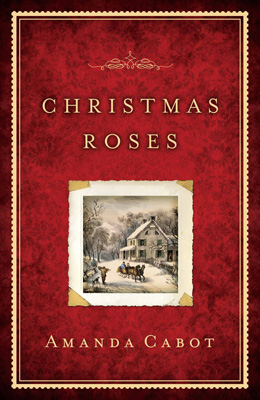 Revell Books
ISBN 978-08007-2004-9

Christmas Roses:
The Story Behind the Story
I'll admit it. I'm a fan of Christmas novellas. I love everything about them -- the shorter format, the special theme, the fact that many of them are published in hard cover -- and so after I read Kathleen Morgan's series of Culdee Creek Christmas stories, I knew I wanted to write one of my own. Christmas Roses is the result.

The biggest challenge was choosing the setting. Although I toyed with the idea of making this another Ladreville story, featuring secondary characters from those books, for marketing reasons, my editor suggested I create a story with no ties to my other books.

Where would it take place? The same night that I received my editor's suggestion, I attended a lecture about a copper mining town called Sunrise, Wyoming, and I knew I'd found my setting. My town is fictional, but it is a copper mining town, and it's located in the same part of the state as Sunrise. As for the characters, they're purely fictional, although don't tell Celia and Mark that. While I was writing, they became real to me, as I hope they will for you.

Happy reading!