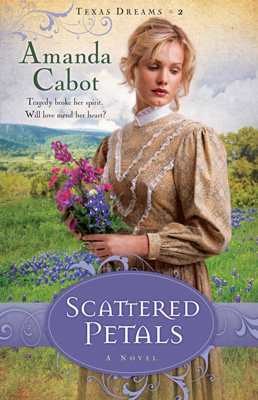 Revell Books
ISBN 978-08007-3325-4

Scattered Petals:
The Story Behind the Story
Some writers hate research. I'm not one of them. For me, research is an adventure, because I'm never sure when I'll find an interesting tidbit that leads to a story. That's what happened when I was doing the preliminary research for Paper Roses.

T.R. Fehrenbach's Lone Star: A History of Texas and the Texans mentioned the decimation that occurred at the Perote prison. When I read about the horrible lottery with prisoners drawing beans from a can, knowing that if they drew a black one, they'd face a firing squad, I couldn't help wondering how surviving that experience would change a person. My mind kept whirling, considering other possibilities. What would it have been like to have drawn a black bean but somehow survive?

The answers to those questions led to the creation Zach, who appears in Paper Roses. And once I met Zach, I knew he deserved his own story. Scattered Petals is the result.