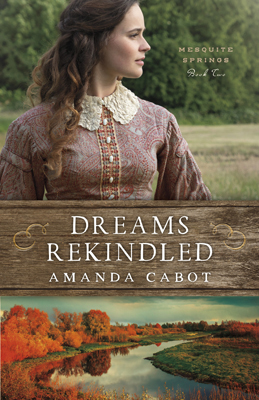 Revell Books
ISBN 978-08007-3536-4

Dreams Rekindled: The Story Behind the Story

Where do writers get their inspiration? For me, it can be almost anywhere. In the case of Dreams Rekindled, there were actually two inspirations: my childhood dream of a career in journalism and Uncle Tom's Cabin.

Although I abandoned the idea of journalism when I realized that I preferred to write fiction, I've always wanted to have a newspaperman as a character. Enter Brandon. (As a side note, researching nineteenth century newspapers was fascinating!)

Then there was Uncle Tom's Cabin, which was arguably the most influential book of the mid nineteenth century. What impact would this story, which was banned in the South, have had on a woman who aspired to be a writer and a newspaperman who felt compelled to challenge his subscribers, particularly when both of them lived in a slave-owning state? As I brainstormed worst-case scenarios, the story took shape.