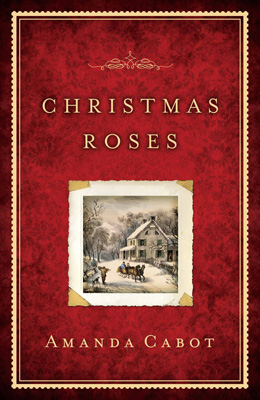 Revell Books
ISBN 978-08007-2004-9

Christmas Roses Reviews
Every author loves it when her books garner praise, and so I'm delighted to share the following with you.

Cabot writes a beautiful love story with a little mystery, the magic of Christmas and the hope of a miracle. The humble characters are trying to carve a life for themselves and those they love in the 1800s.
**** (Compelling, A Page-Turner)
Patsy Glans for RT BOOKReviews

This short novel is a sweet story dealing with life decisions: Should Celia marry one of her suitors out of convenience to give her daughter a father or hold on to her hope for a marriage of love? Mark struggles with anger toward the man who left him to grow up without a father as well as the God who allowed it to happen. Their life journeys draw them together in a touching finale.

This short novel would appeal to teens as well as adults.

Claire Widener for The Lamplighter

This stand-alone historical set in 1882 Wyoming features a quaint romance that will earn Cabot new readers, especially those who enjoy the heartwarming stories of Lori Copeland and Tracie Peterson.

Nanci Milone Hill for Library Journal