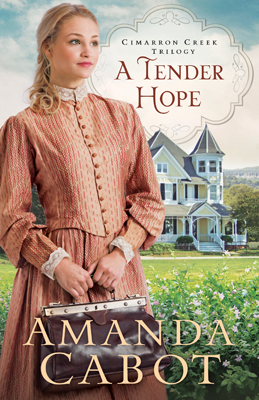 Revell Books
ISBN 978-0800727581

A Tender Hope Reviews
Every author loves it when her books garner praise, and so I'm delighted to share the following with you.


A Tender Hope is an extraordinary and deftly crafted story of loss, betrayal, and love in the majestic Texas Hill Country.

Midwest Book Reviews
The conclusion of Cabot's Cimarron Creek trilogy, which can be enjoyed as a stand-alone, is a delightfully chaste romance with broad appeal for fans of historical fiction as well as romance and even westerns.

Diana Tixier Herald for Booklist
Cabot concludes her Cimarron Creek trilogy (after A Borrowed Dream) with a lovely tale that brings the series' threads together.

Publishers Weekly
Filled with complex emotion and beautiful prose. ... A heartfelt saga of loss and love.

Woman's World