Welcome!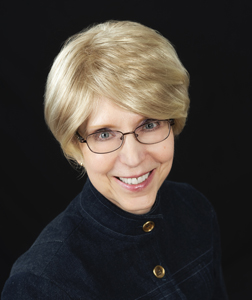 Thanks for stopping by. I'm glad you found my home on the Web and hope you'll return occasionally to see what's new.

In case this is your first time here, let me give you a brief introduction. I'm Amanda Cabot (but you already knew that, didn't you?), and I write inspirational romances.
Short or long, historical or contemporary, what all of my stories have in common is that they celebrate the healing power of love. My characters may endure hardships and heartbreak, but they always find their happily-after-ever. After all, that's the definition of romance, isn't it?

I invite you to explore the tabs on this page. You'll find more information about me and my books. I've even included hints for aspiring writers. And since I'm also a lecturer and presenter, there's a tab with descriptions of my most popular workshops.

One of my greatest pleasures as an author is hearing from readers, so I encourage you to let me know your reaction to my books. If you have questions or comments, or if there's something else you'd like to see on this web site, send me an email. And to be sure you don't miss any of the news, why not sign up for my newsletter?

Let's also stay in touch via social media. Here are my links.

Facebook

My blog

Twitter

BookBub
I look forward to hearing from you.
What's New?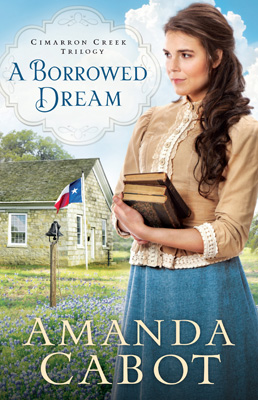 Revell Books
ISBN 978-0800727574

It seems like it was only a few months ago that A Borrowed Dream, the second of the Cimarron Creek trilogy, was released, and now the third is available for pre-order. As much as I hated to leave Cimarron Creek when I finished this book, I'm excited about bringing you Thea's story in A Tender Hope. This is the book where all the loose ends are tied up and you get to learn exactly what happened to Aunt Bertha's daughter and granddaughter.

Did the name Thea sound familiar to you? There's a good reason. I listened to you, my readers, when you asked me what happened to the little girl who intrigued so many of you when you first met her in Paper Roses. A Tender Hope is Thea's story, and oh, what a story it is. Click here for buying links and a peek at the cover.

While you're wating for A Tender Hope, I hope you'll enjoy A Borrowed Dream, which is Austin and Catherine's story. If you've read A Stolen Heart, you know that Catherine deserves a happy ending. I promise you that she gets it ... eventually. But the road to happily-ever-after isn't an easy one for either her or Austin, a man who's left everything behind in an effort to keep his daughter safe.

Like most authors, I wait anxiously for the first reviews, so you can imagine how pleased I was when RT Book Reviews said, "The second book in Cabot's Cimarron Creek trilogy is even better than the first, with a dash of suspense, an intriguing bit of medical history and a host of enjoyable characters."

I was equally excited when Midwest Book Reviews declared, "Another deftly crafted gem of a novel by a true master of the romance genre, Amanda Cabot's Borrowed Dream is very highly recommended for community library collections."

You can read these and other reviews here.

The reviews are wonderful, but the biggest thrill for me was having A Borrowed Dream selected as Interviews and Reviews' Book of the Month by readers like you. What an honor!

Back to the book itself. Because it's special to both me and my publisher, I've created a page with bonus features related to the story, including a trailer. Yes, a trailer. After all, why should movies be the only ones to get them? There are several other bonus features, so be sure to check them out.

For more information about A Borrowed Dream, including an excerpt and discussion group questions, click here.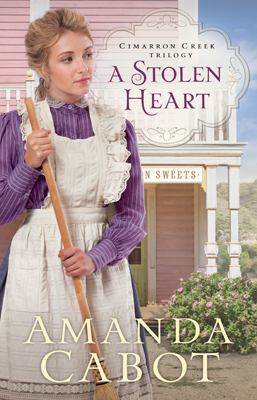 Revell Books
ISBN 978-0800727567

The good news continues. A Stolen Heart, the first Cimarron Creek book, was a finalist in the prestigious HOLT Medallion contest.

If you haven't already read it, here's a bit about the story.

Set in the beautiful Texas Hill Country in 1880, it's the tale of Lydia Crawford, a schoolteacher from Syracuse, New York, who comes to Cimarron Creek to be reunited with her fiancé, only to discover that he's disappeared. Even more upsetting, he's married someone else. She has no reason to return to Syracuse, but what is Lydia to do in this town with its deep distrust of Northerners like her?

I had a wonderful time writing this story and hope you'll enjoy it as much as I did. For more information, click here.

Happy reading!