Welcome!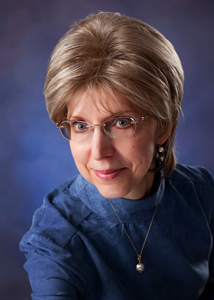 Thanks for stopping by. I'm glad you found my home on the Web and hope you'll return occasionally to see what's new.

In case this is your first time here, let me give you a brief introduction. I'm Amanda Cabot (but you already knew that, didn't you?), and I write inspirational romances.
Short or long, historical or contemporary, what all of my stories have in common is that they celebrate the healing power of love. My characters may endure hardships and heartbreak, but they always find their happily-after-ever. After all, that's the definition of romance, isn't it?

I invite you to explore the tabs on this page. You'll find more information about me and my books. I've even included hints for aspiring writers. And since I'm also a lecturer and presenter, there's a tab with descriptions of my most popular workshops.

Since one of my greatest pleasures as an author is hearing from readers, I encourage you to let me know your reaction to my books. If you have questions or comments, or if there's something else you'd like to see on this web site, send me an email. And to be sure you don't miss any of the news, why not sign up for my newsletter?

Let's also stay in touch via social media. Here are my links.

Facebook

My blog

Twitter

BookBub
I look forward to hearing from you.
What's New?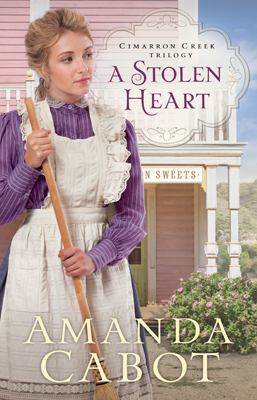 Revell Books
ISBN 978-0800727567

If you've visited my site before, you may have noticed that the banner has changed. That's because A Borrowed Dream, the second of the Cimarron Creek trilogy, is available for pre-order, and I wanted to showcase its cover.

I'm excited about bringing Catherine and Austin's story to you and am delighted with the cover, because Revell's fabulous Art Department captured Catherine's personality perfectly. I also love the bluebonnets. It doesn't get more Texan than that, does it?

For more information about A Borrowed Dream as well as buying links, click here.

While you're waiting for A Borrowed Dream to be released, if you haven't already read it, A Stolen Heart, the first Cimarron Creek book, is available. Set in the beautiful Texas Hill Country in 1880, it's the story of Lydia Crawford, a schoolteacher from Syracuse, New York, who comes to Cimarron Creek to be reunited with her fiancé, only to discover that he's disappeared. Even more upsetting, he's married someone else. She has no reason to return to Syracuse, but what is Lydia to do in this town with its deep distrust of Northerners like her?

I had a wonderful time returning to the nineteenth century for this story and hope you'll enjoy it as much as I did. For more information, click here.

If you like books set in modern times, you might enjoy the Texas Crossroads series. This trilogy is also set in the Hill Country but in the twenty-first century. The story begins with At Bluebonnet Lake, continues with In Firefly Valley and ends with On Lone Star Trail. Although the books can be read in any order, you may enjoy them more if you read them in the sequence they were released.

Whichever book you choose, I wish you happy reading.