Welcome!
Thanks for stopping by. I'm glad you found my home on the Web and hope you'll return occasionally to see what's new.

It's Here!
Yes, it's true. The Spark of Love, the last of the Mesquite Springs books, is now available in every format you could want, including audio book and large print. I couldn't be more excited. Part of my excitement is that the reviews have been excellent. Publishers Weekly called it "the intrigue-filled final installment of the Mesquite Springs series" and said, "The juicy schemes and blossoming romance will keep the pages turning." What's a juicy scheme? You'll have to tell me.

Booklist's review included, "There is plenty of action and suspense, combined with believable characters. An appealing read for fans of westerns and Christian romantic suspense." When I first started writing, my goal was to write romantic suspense, so you can imagine how pleased I was by that sentence.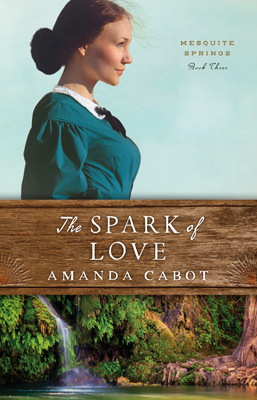 Revell Books
ISBN 978-08007-3537-1

Since everyone tells me that an author shouldn't have favorite books, I probably shouldn't admit this, but The Spark of Love is my favorite of the trilogy, the story of an heiress who flees New York when an unwanted suitor threatens her, never dreaming that danger will follow her or that the charismatic man she meets on the stagecoach is a private investigator out to unmask a con man ... her father. For more information about The Spark of Love CLICK HERE.

Other Book News
If you're looking for shorter reads, Brides of the Old West, the novella collection that includes all four of my stories set in old-time Cheyenne, is now available in both ebook and print exclusively at Amazon.

Each of these stories was fun to write, in part because I was able to showcase parts of Cheyenne's history in them. How much do you know about the building of the Union Pacific depot? And just how did the cattle barons' houses get electricity? If you're curious, you won't want to miss The Depot Bride and The Unmatched Bride, two of the stories in the collection.

For more information about Brides of the Old West and a link to my blog post about the cover design process, CLICK HERE.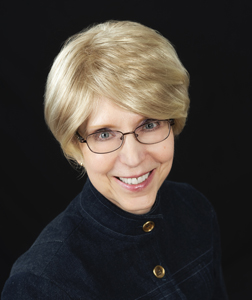 I hope you'll explore the tabs on this page, because they give you more information about me and my books. I've even included hints for aspiring writers. Since I'm also a lecturer, there's a tab with descriptions of my most popular workshops.

One of my greatest pleasures as an author is hearing from readers, so I encourage you to let me know your reaction to my books. If you have questions or comments, or if there's something else you'd like to see on this website, send me an EMAIL.

And to be sure you don't miss any of the news, why not sign up for my newsletter?


Let's stay in touch via social media. Here are my links.

Facebook

My blog

Twitter

BookBub
I look forward to hearing from you.