Welcome!
Thanks for stopping by. I'm glad you found my home on the Web and hope you'll return occasionally to see what's new.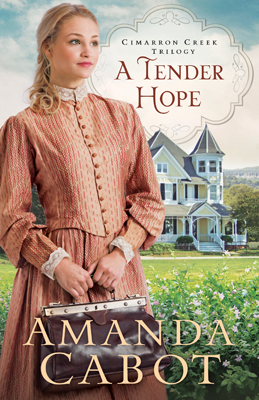 Revell Books
ISBN 978-0800727581

What's new is that A Tender Hope, the last of the Cimarron Creek trilogy, is now available everywhere books are sold. (If your brick and mortar store doesn't have a copy, they should be able to order one.)

I'm excited about bringing you Thea's story and - as a bonus - a secondary love story. After all, two are better than one. Right? This is the book where all the loose ends are tied up and you get to learn exactly what happened to Aunt Bertha's daughter and granddaughter.

But don't worry. If you haven't read the first two books, you won't feel lost. As Booklist said when they reviewed it, A Tender Hope "can be enjoyed as a stand-alone."

Back to the story itself. Does the name Thea sound familiar to you? There's a good reason. I listened to you, my readers, when you asked me what happened to the little girl who intrigued so many of you when you first met her in Paper Roses. A Tender Hope is Thea's story, and oh, what a story it is.

Click here for more information about it and the story behind the story. I've also included an excerpt as well as reviews.

I had a wonderful time writing this series and hope you'll enjoy it as much as I did.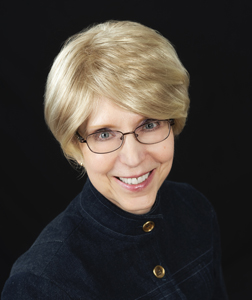 I also hope you'll explore the tabs on this page. You'll find more information about me and my books. I've even included hints for aspiring writers. And since I'm also a lecturer and presenter, there's a tab with descriptions of my most popular workshops.

One of my greatest pleasures as an author is hearing from readers, so I encourage you to let me know your reaction to my books. If you have questions or comments, or if there's something else you'd like to see on this web site, send me an email.

And to be sure you don't miss any of the news, why not sign up for my newsletter?


Let's also stay in touch via social media. Here are my links.

Facebook

My blog

Twitter

BookBub
I look forward to hearing from you.