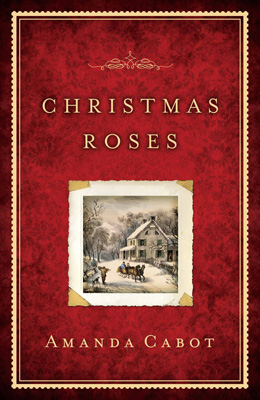 Revell Books
ISBN 978-08007-2004-9

Christmas Roses -- Out of Print But Still Available as an Ebook
CBA Bestseller
Finalist -- 2013 Booksellers Best Award
Celia Anderson doesn't need anything for Christmas except a few more boarders, which are hard to come by in this small mining town. She certainly doesn't have a husband on her Christmas wish list. But when a wandering carpenter finds lodging at her boarding house, she admits that she might remarry if she found the right man--the kind of man who would bring her roses for Christmas. It would take a miracle to get roses during a harsh Wyoming winter. But Christmas, after all, is the time for miracles . . .

Amanda Cabot invites readers to cozy up with a romantic, heartwarming tale of the greatest gift of all--love.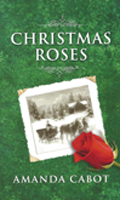 Christmas Roses was also available in a mass market edition published as part of Harlequin's Love Inspired line with the ISBN 978-0-373-78871-2.

Don't you love the addition of the rose to the cover? I do.

Note: You may be able to find used copies of this and the hardcover edition.