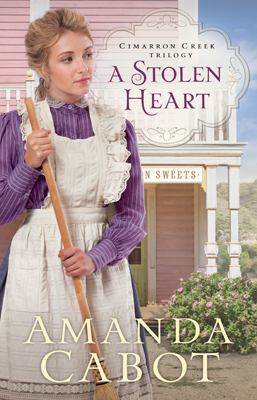 Revell Books
ISBN 978-0800727567

A Stolen Heart -- Available Now
Finalist 2018 HOLT Medallion

Winner 2019 Best Series - Lone Star Lit Bloggers' Choice


From afar, Cimarron Creek seems like an idyllic town tucked in the Texas Hill Country. But when former schoolteacher Lydia Crawford steps onto its dusty streets in 1880, she finds a town with a deep-seated resentment of Northerners--like her. Lydia won't let that get her down, though. All will be well when she's reunited with her fiancé. But when she discovers he has disappeared--and that he left behind a pregnant wife--Lydia is at a loss about what to do next. The handsome sheriff urges her to trust him, but can she trust anyone in this town where secrets are as prevalent as bluebonnets in spring?

I invite you back into Texas's storied past to experience love and adventure against a backdrop of tension and mystery in this first book in a brand-new series.

And, if you're curious about how this cover was developed, you might enjoy my BLOG about the process.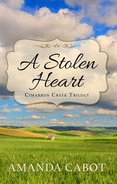 Although most of my books are available in large print versions, sometimes the covers are changed. Be assured that even though the cover is different, the text is the same.

Also, if you enjoy hardcover books, I'm delighted to tell you that A Stolen Heart is available in a hardcover version with the original cover. This is ideal for libraries and for those of you who like to read books many times.

I was thrilled when I learned that A Stolen Heart was going to be translated into Dutch. Although I can't read a word of it, I enjoyed seeing the minor changes to the cover and knowing that readers in another country will have the opportunity to meet Lydia and Travis and the other residents of Cimarron Creek.

Can you read the back cover copy? I can only guess what it says.